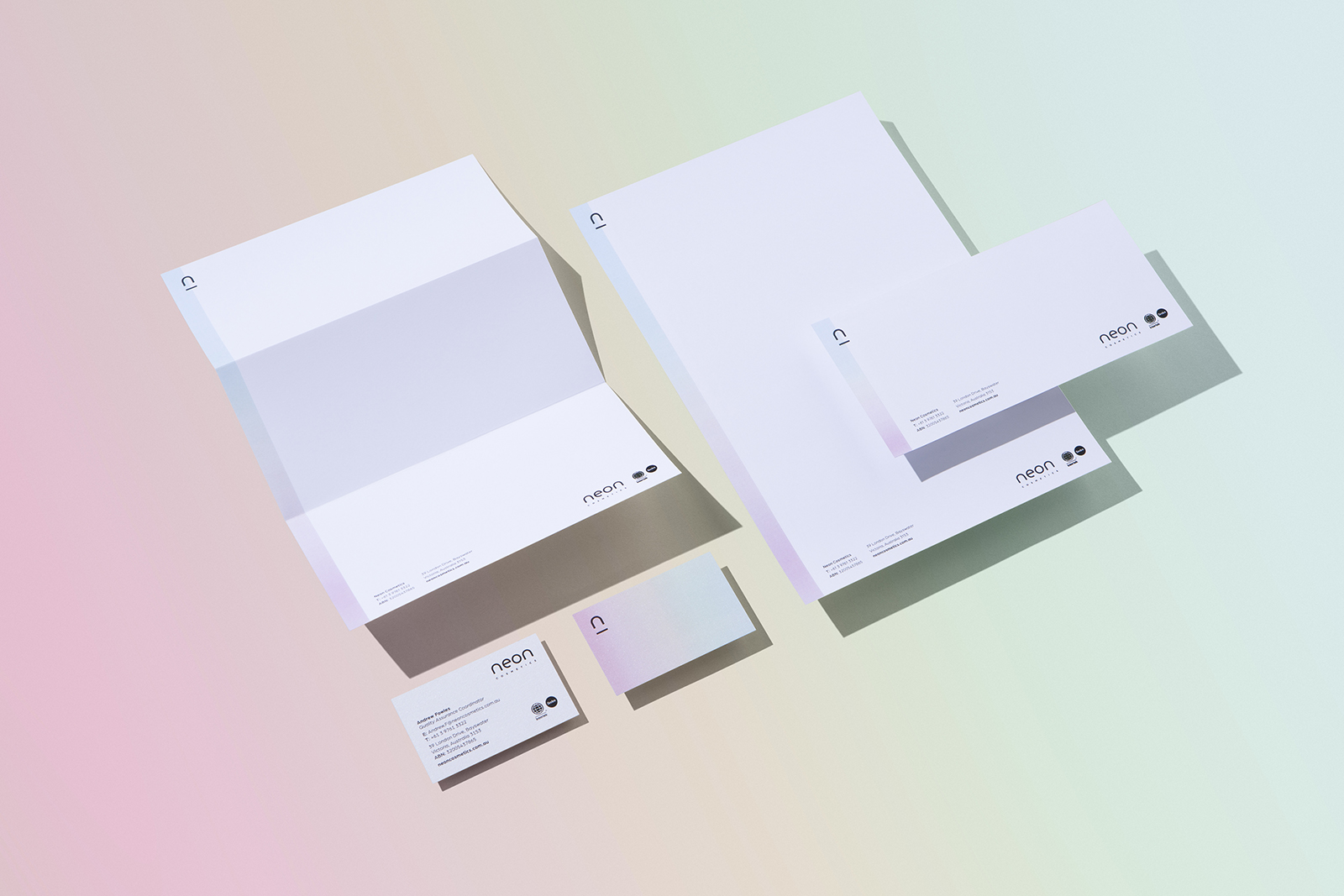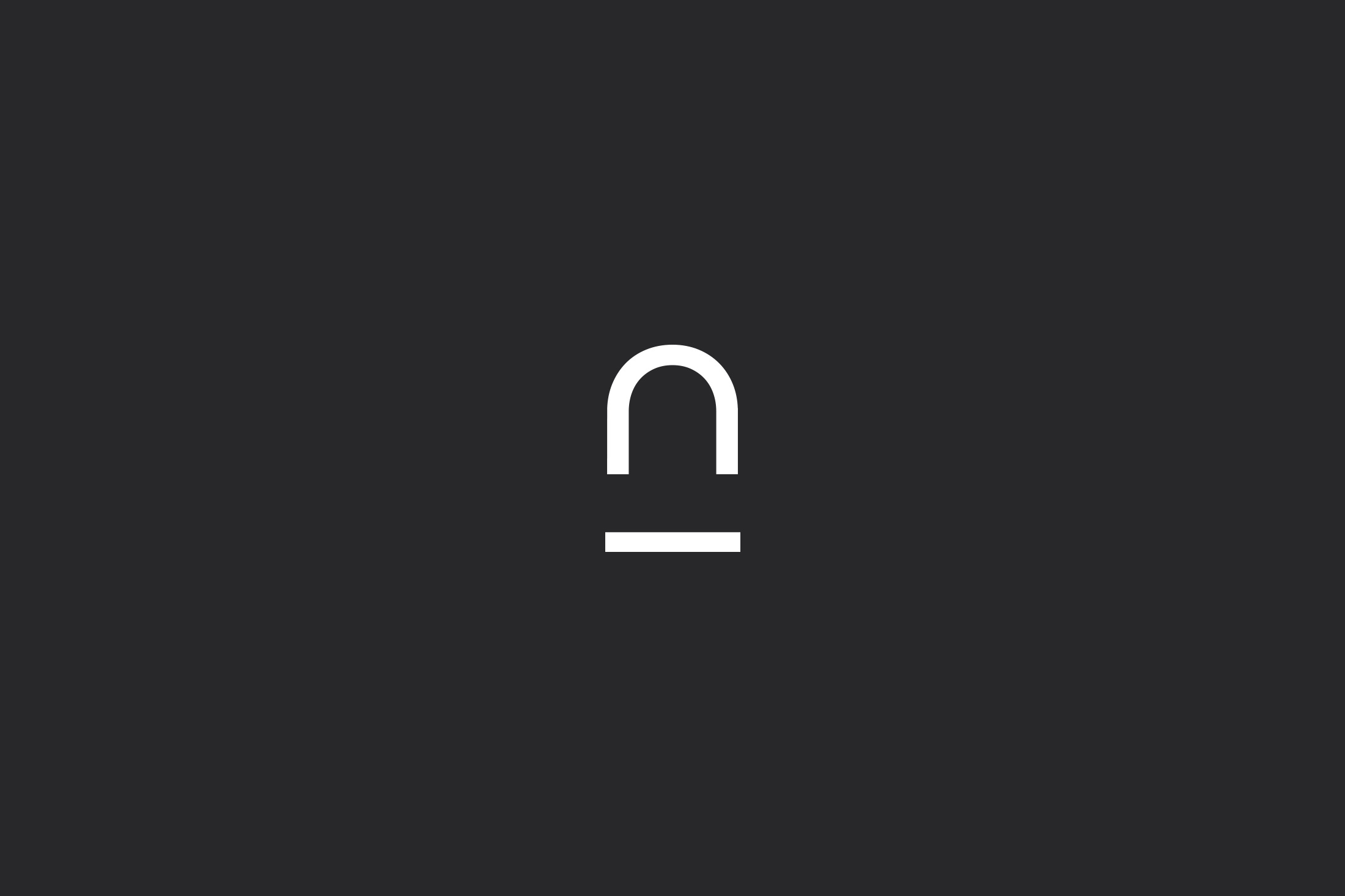 With 30 years experience, Neon is the leading colour cosmetic manufacturer in Australia, specialising in formulation and new product development.
The branding is clean and modern and evokes a sense trust in the competitive global beauty market. Colour gradients and pearlescent finishes feature through the design of business cards, stationery, seasonal client information cards and corporate website.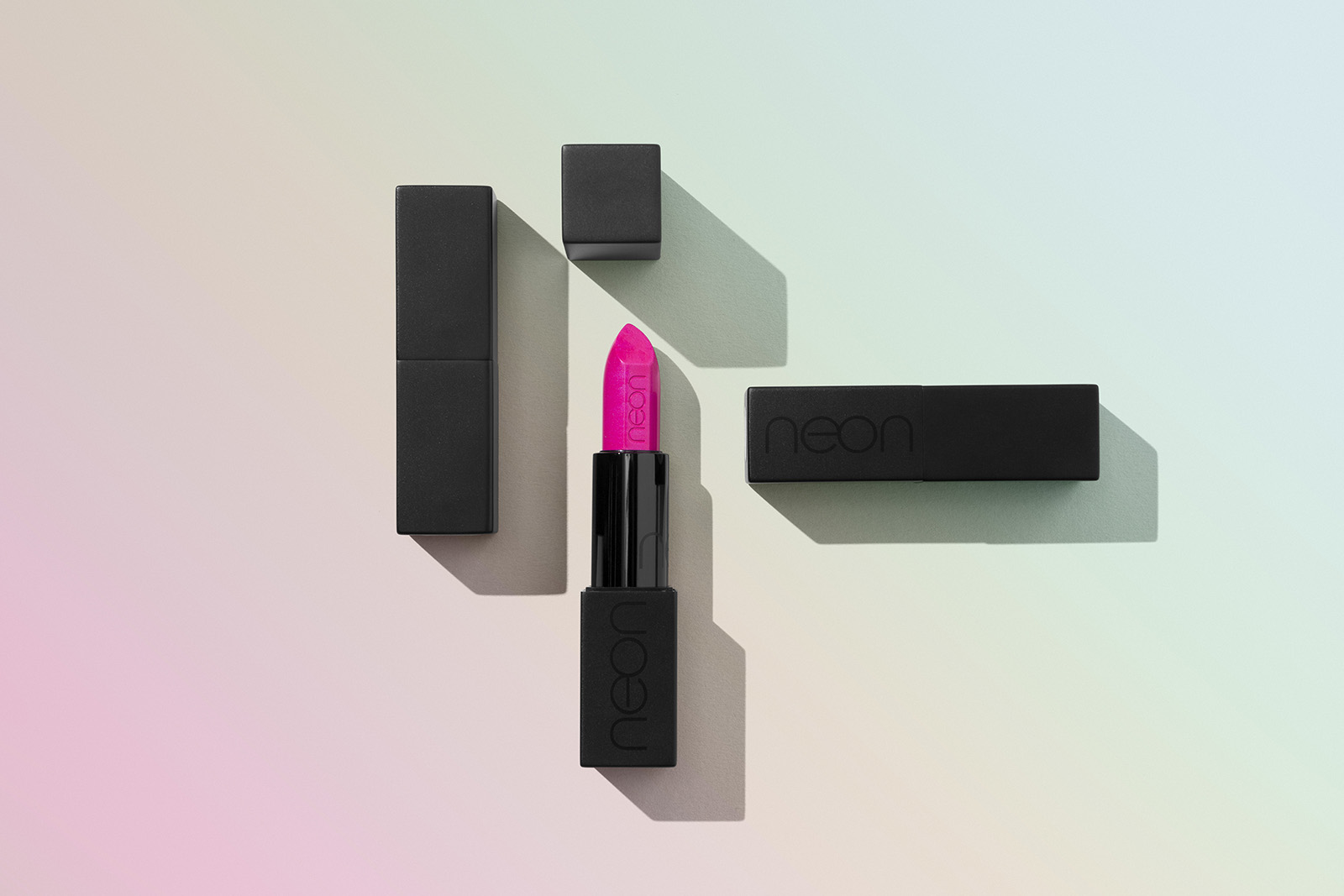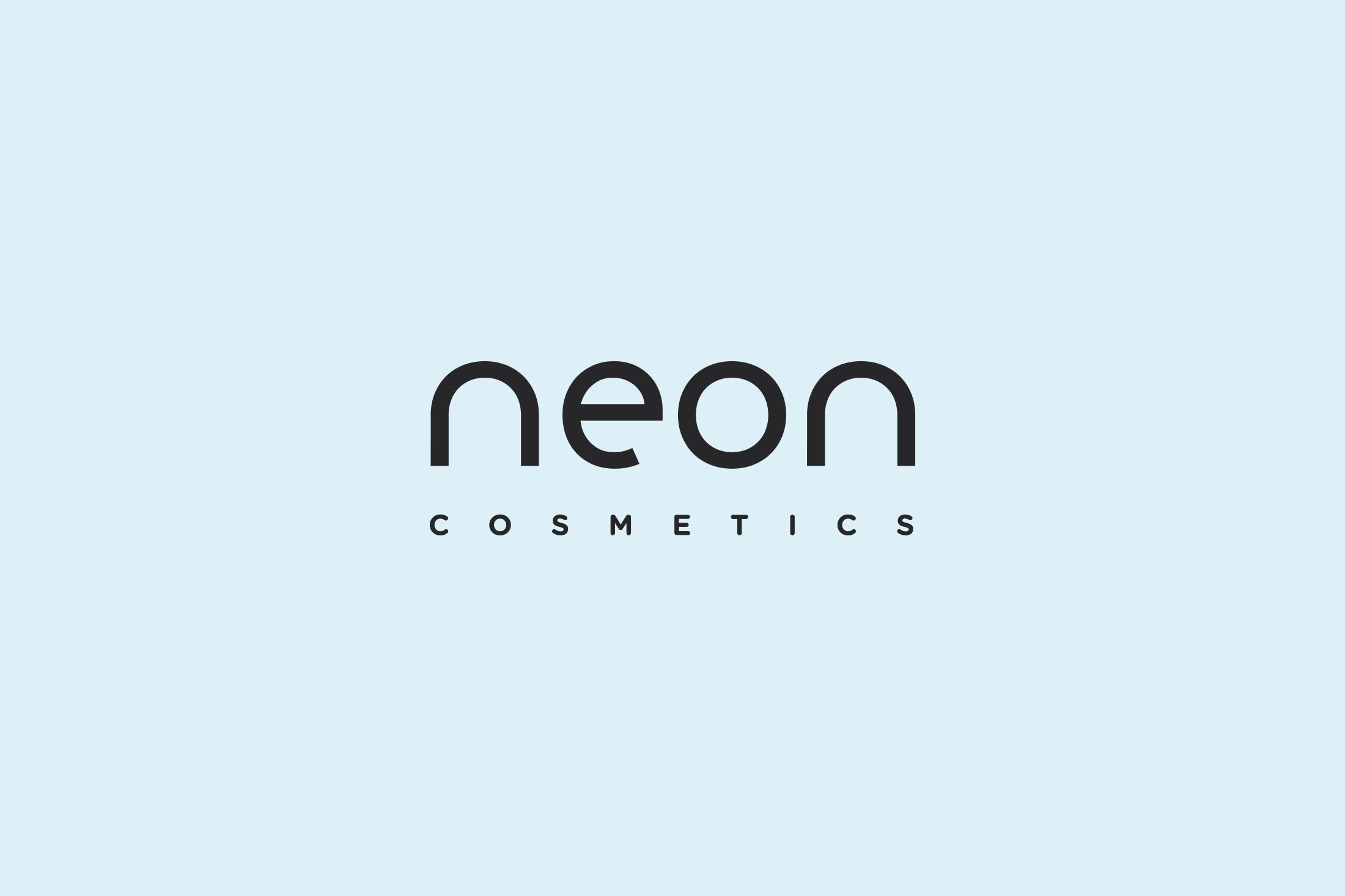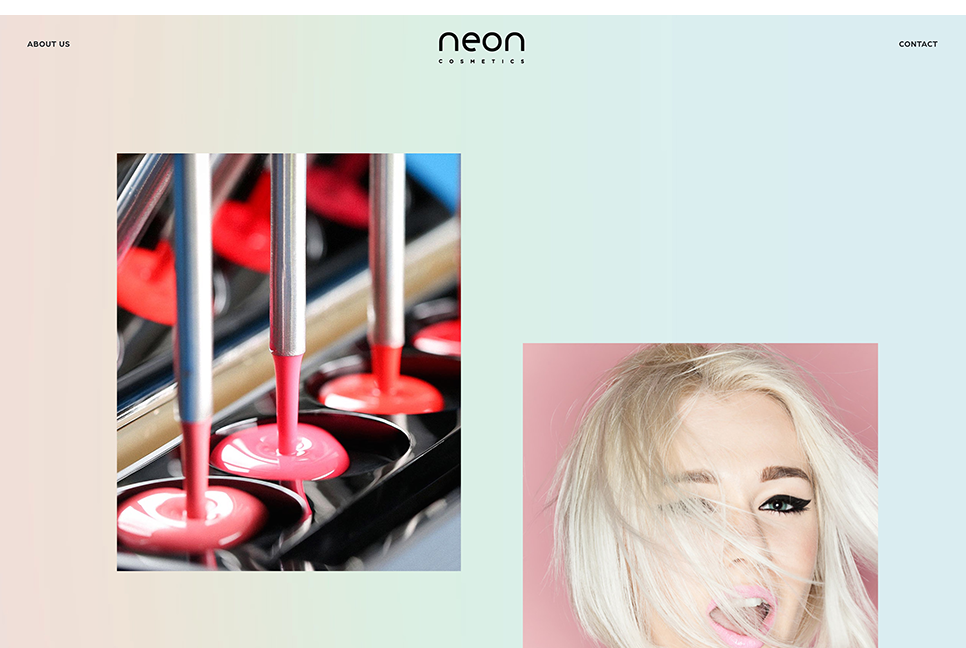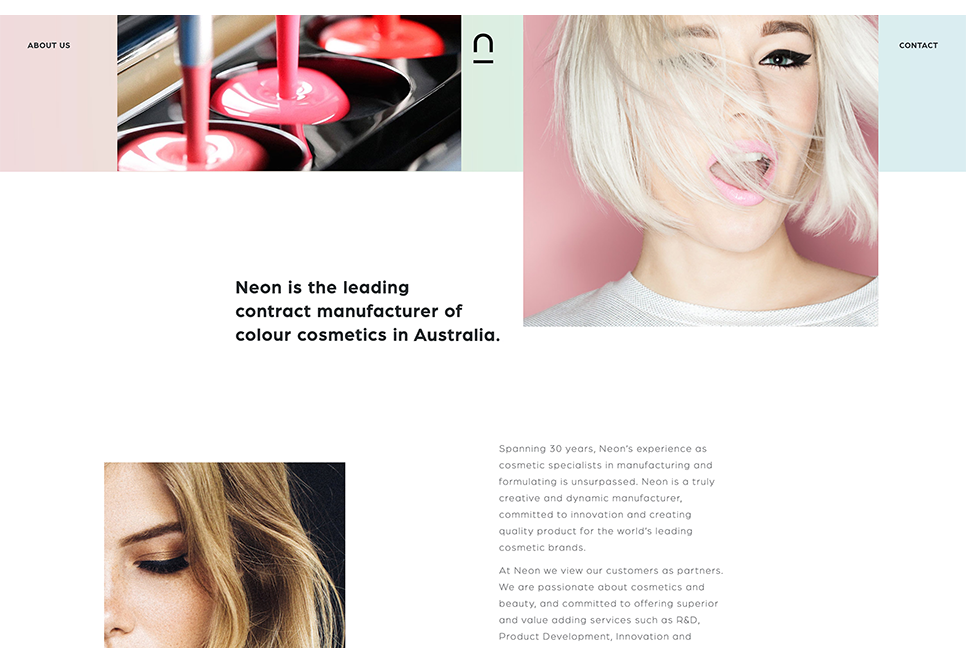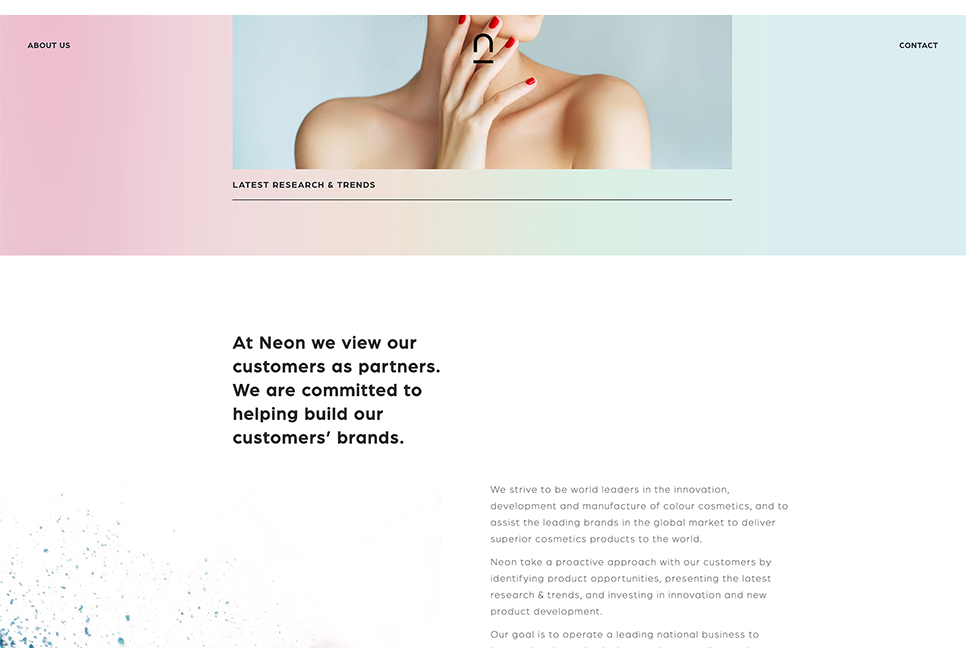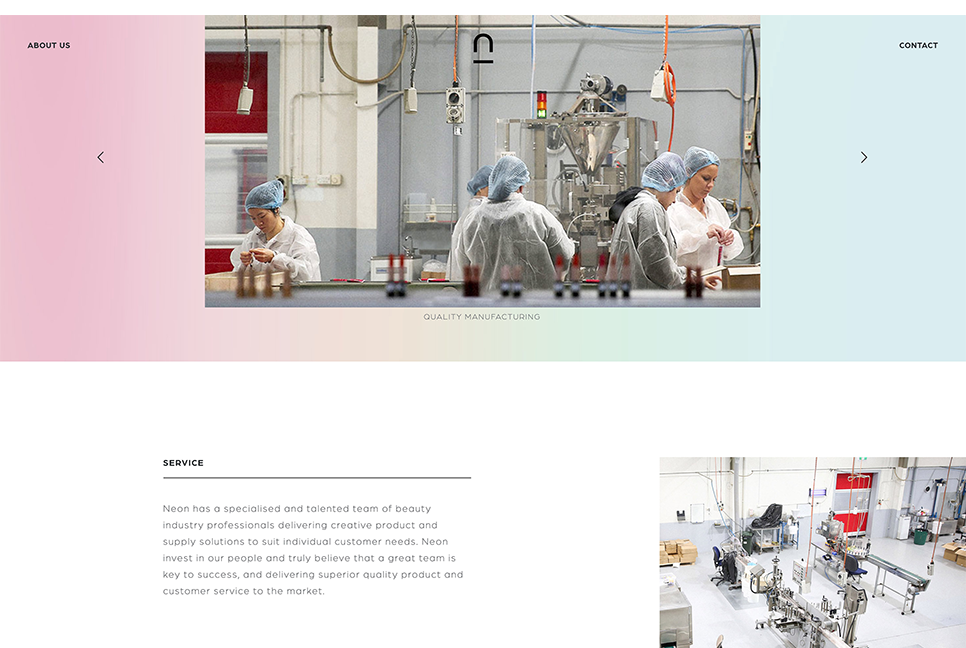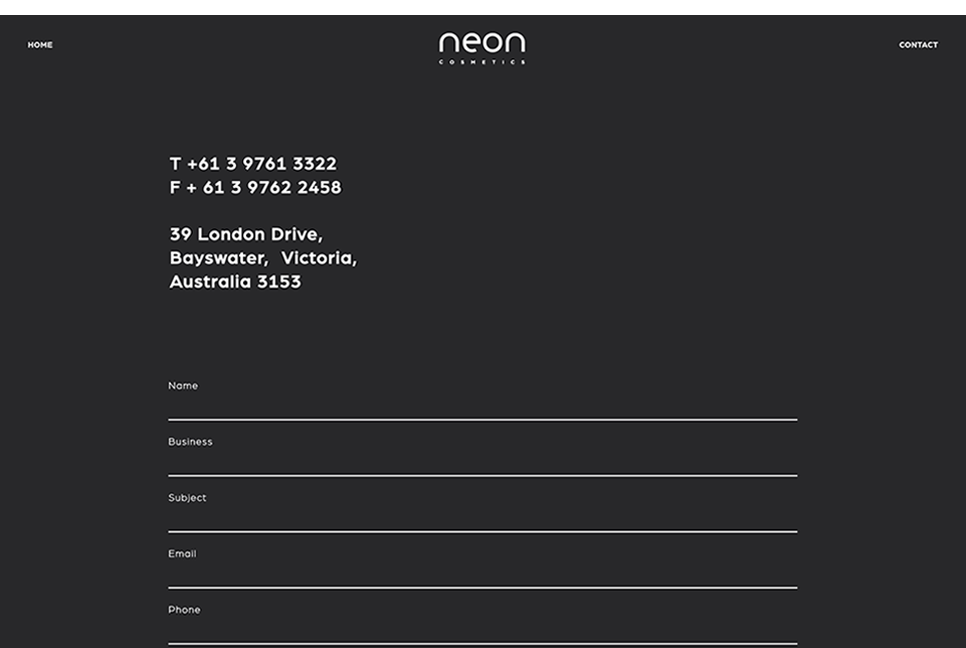 The website for Neon Cosmetics represents a passion for cosmetics and colour and showcases their client services such as R&D, product development, innovation, trends and colour forecasting.