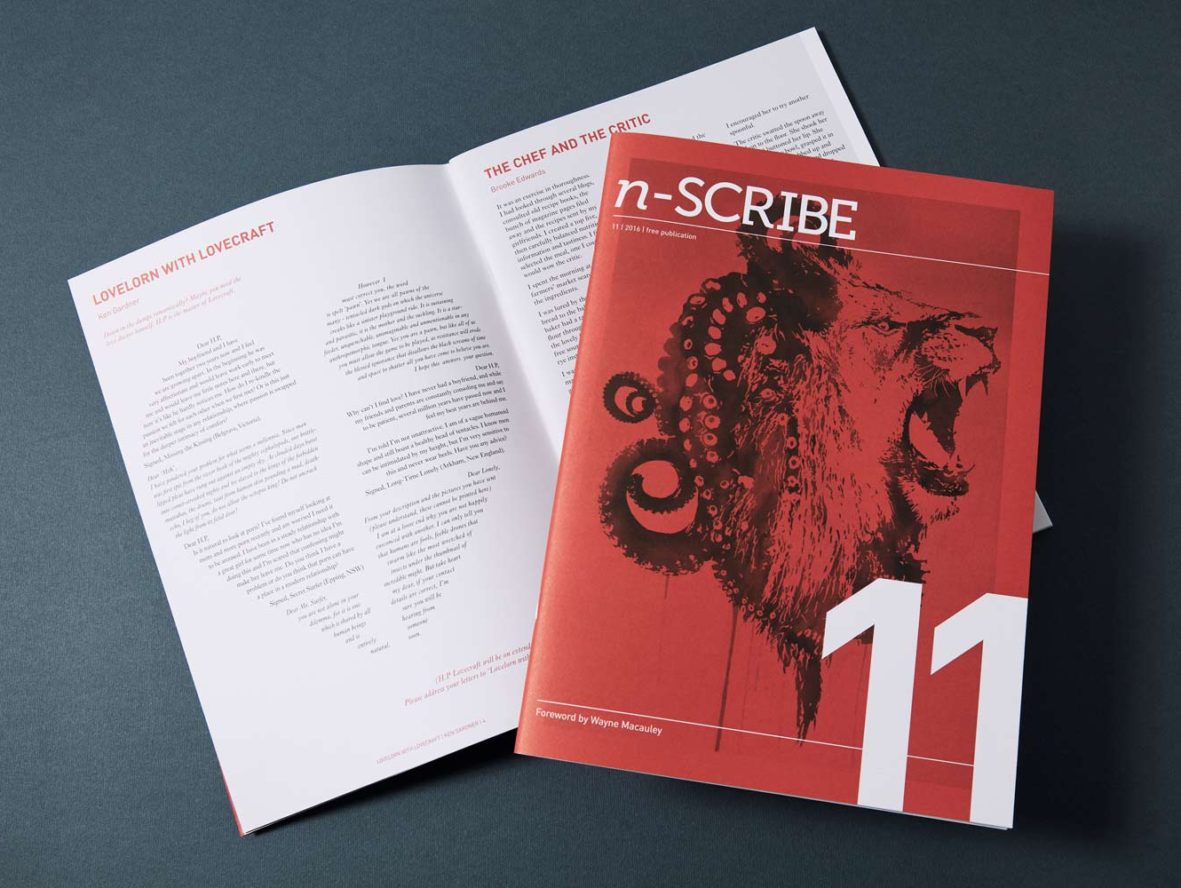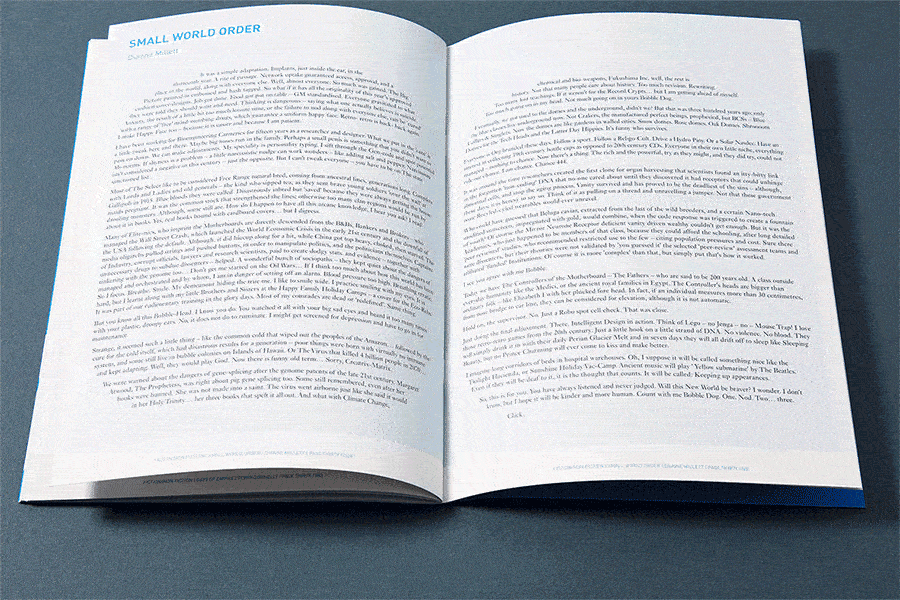 n-SCRIBE is an annual City of Darebin free publication. They needed a more professional looking publication to entice a wider, higher calibre of submissions from local writers, poets and artists.
We worked on the project from the initial concept, re-design and layout development, to print production and delivery. Each publication uses a different highlight colour with the cover design featuring artwork by a local artist. The illustration on edition 11 is by our artist thirty60.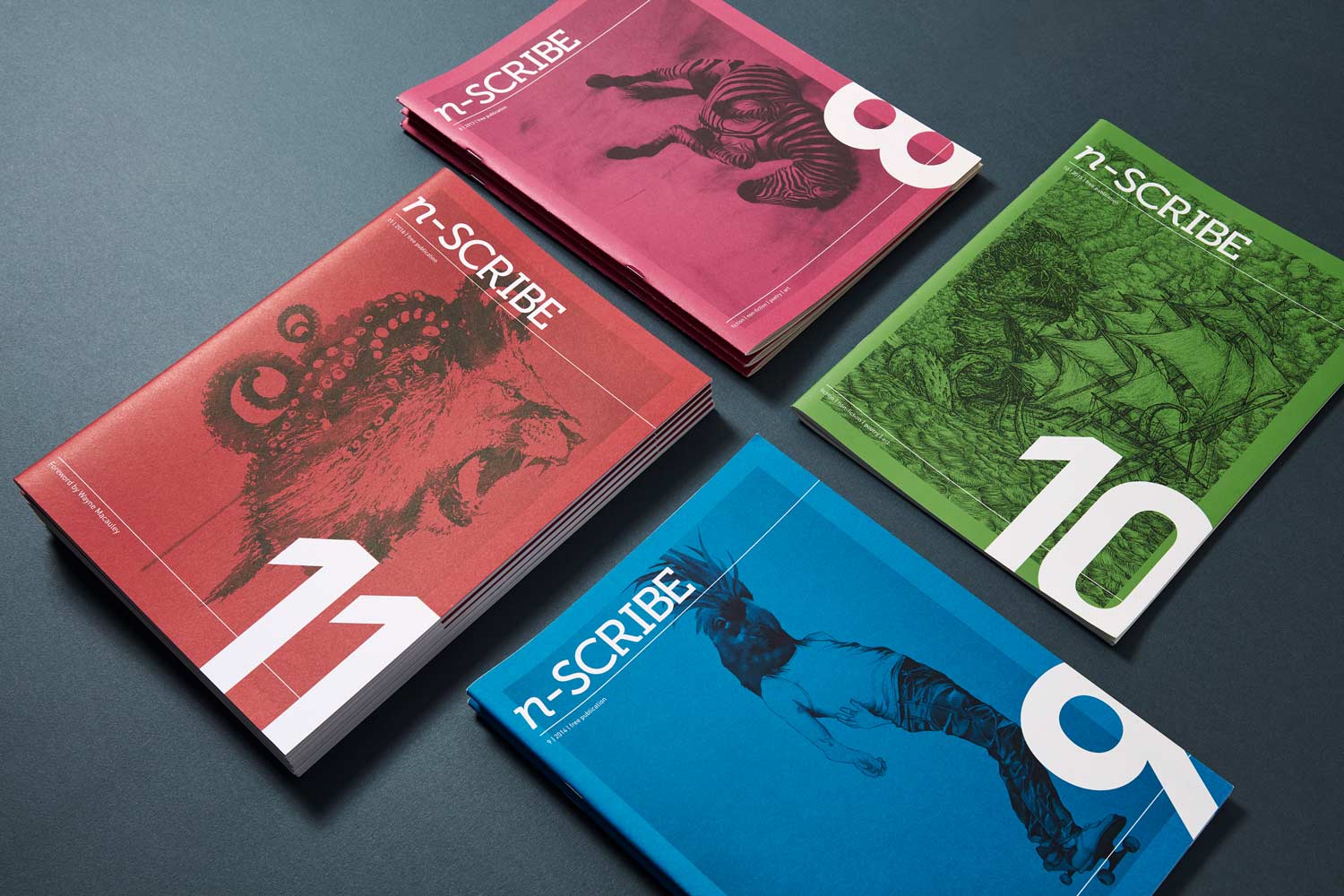 The internal design is based around a uniformed grid structure and individualised to typographically represent the themes and concepts of the author's words. Thus far, we have collaborated on four issues (edition 8, 9, 10, 11) and will continue our relationship with the City of Darebin for the fifth issue (edition 12).