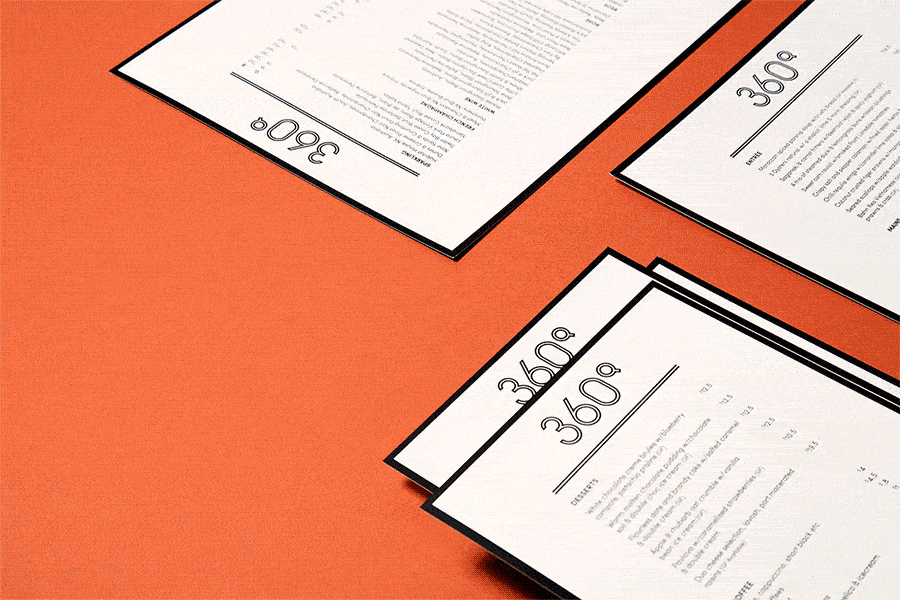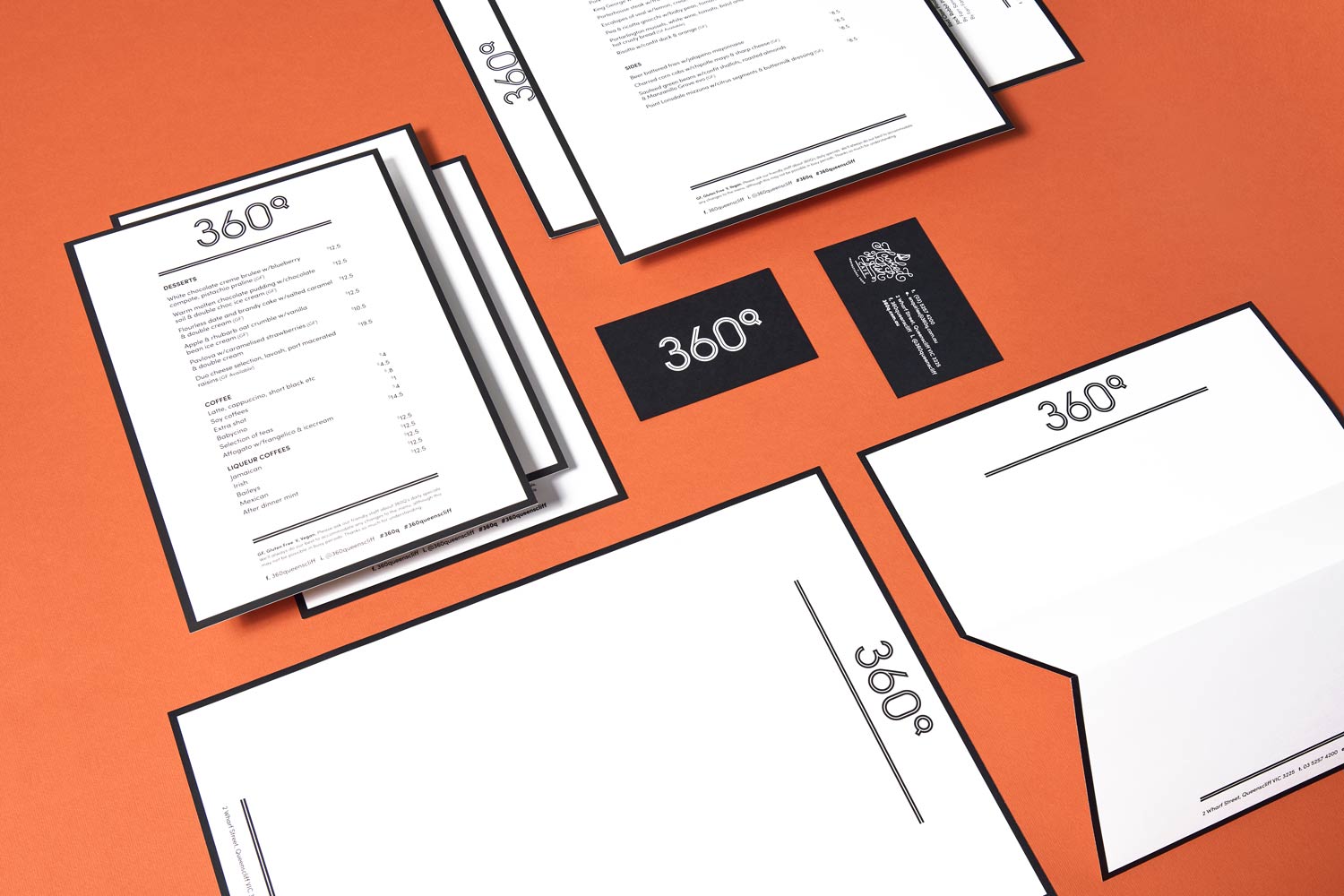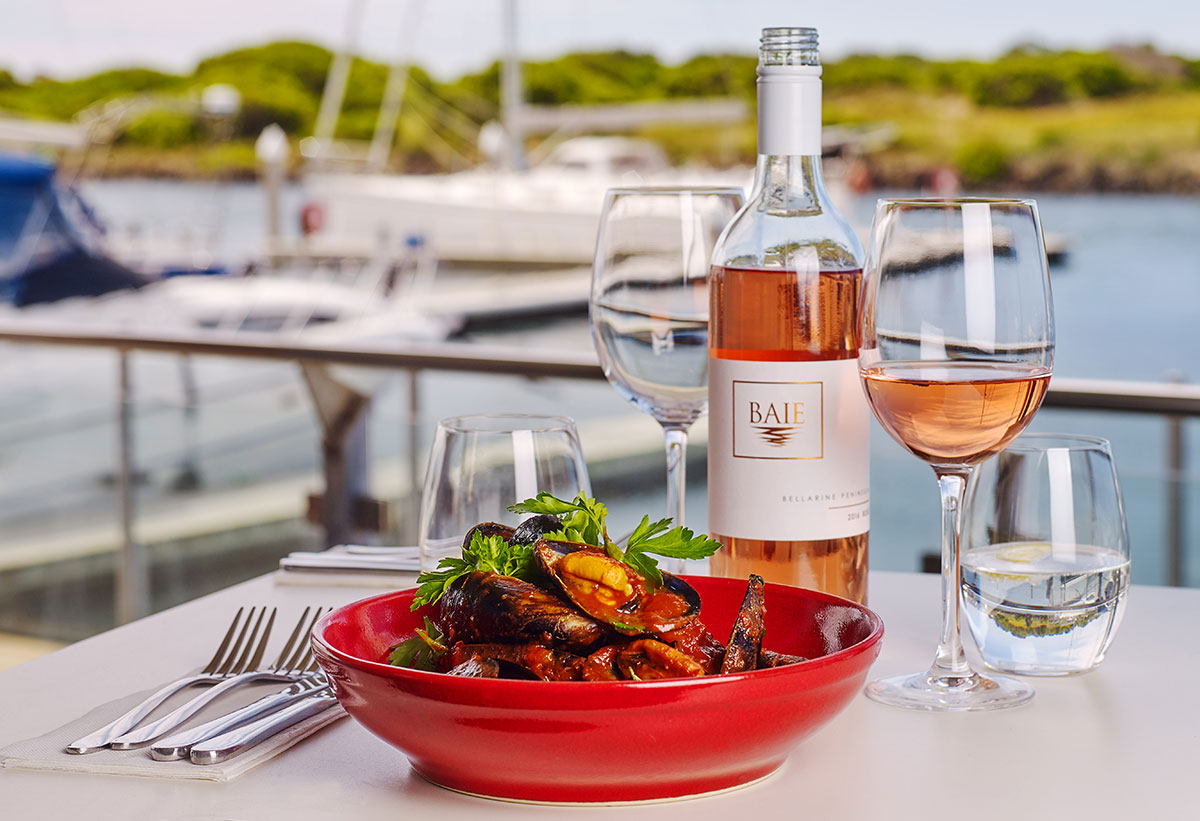 360Q is a restaurant and function space located on the marina in Queenscliff, Victoria. It is run by owner and renowned chef Barry Iddles from Elk at Falls, Sorrento Sailing club and Tarnuk Room & Boon Wurrung Cafe in Cranbourne. 360Q was a dormant space for the last 2 years, our role was to help rejuvenate the look and feel of the space within the local community.  By developing a refreshed look of the brand mark,  it nods to the previous design but has a clean modern aesthetic.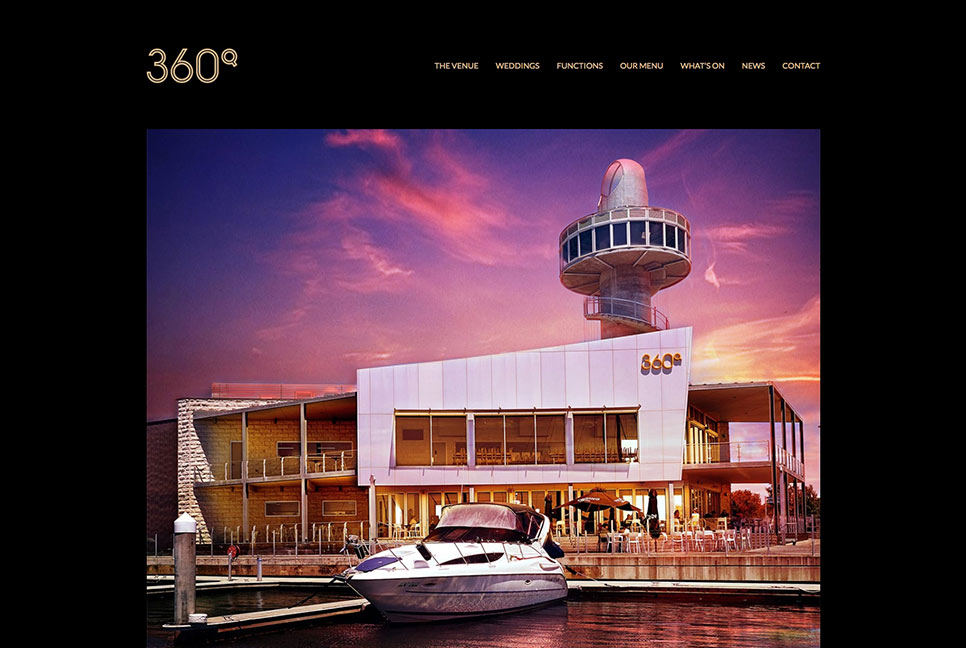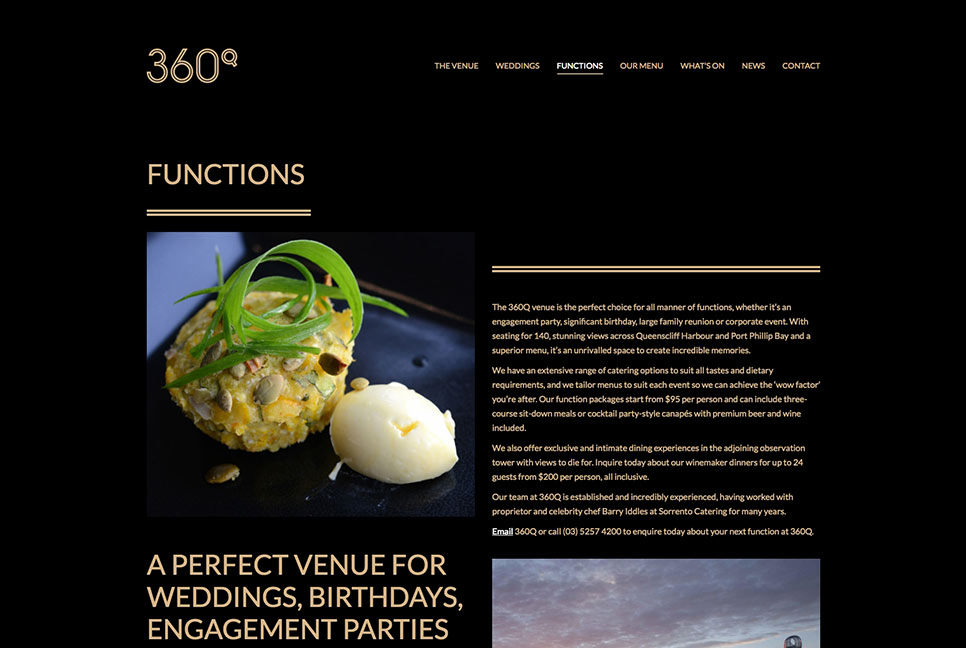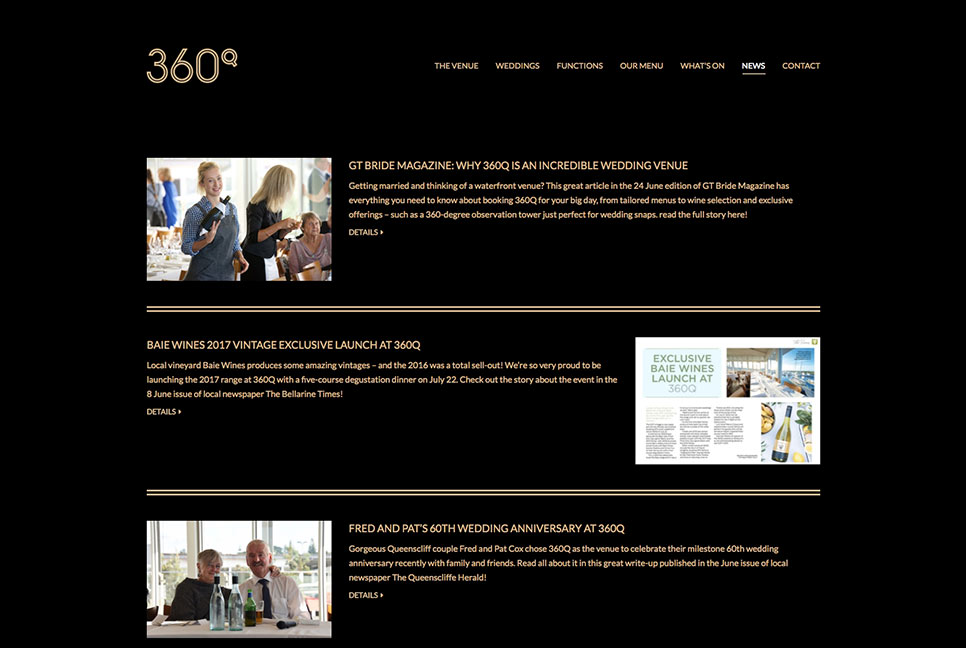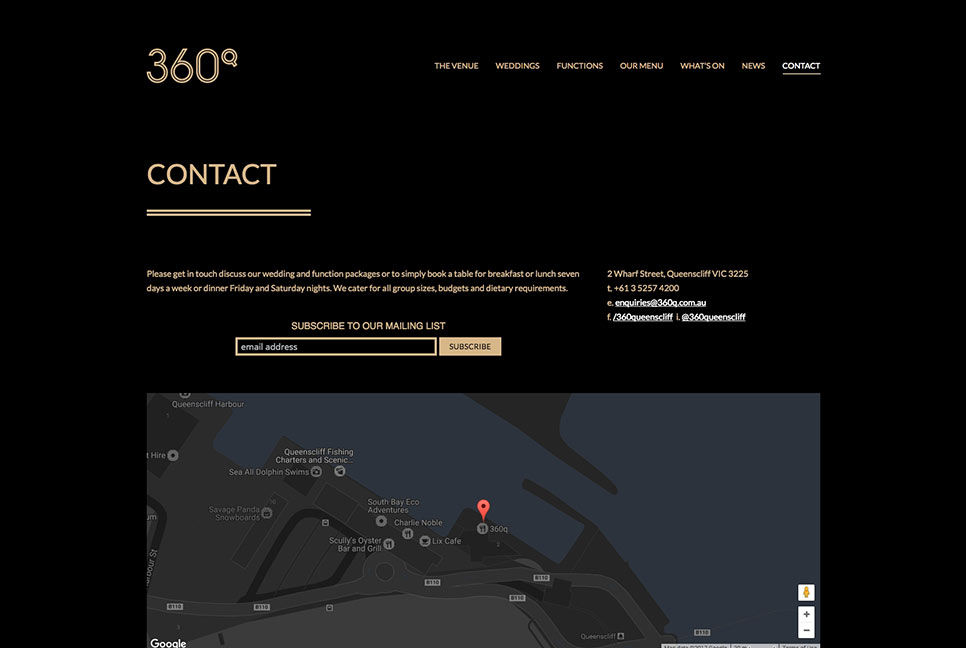 The concept is carried across to the design of the breakfast, lunch, dinner and dessert menus and stationery. White space, heavy borders and double lines are used throughout for increased legibility and to create an elegant look.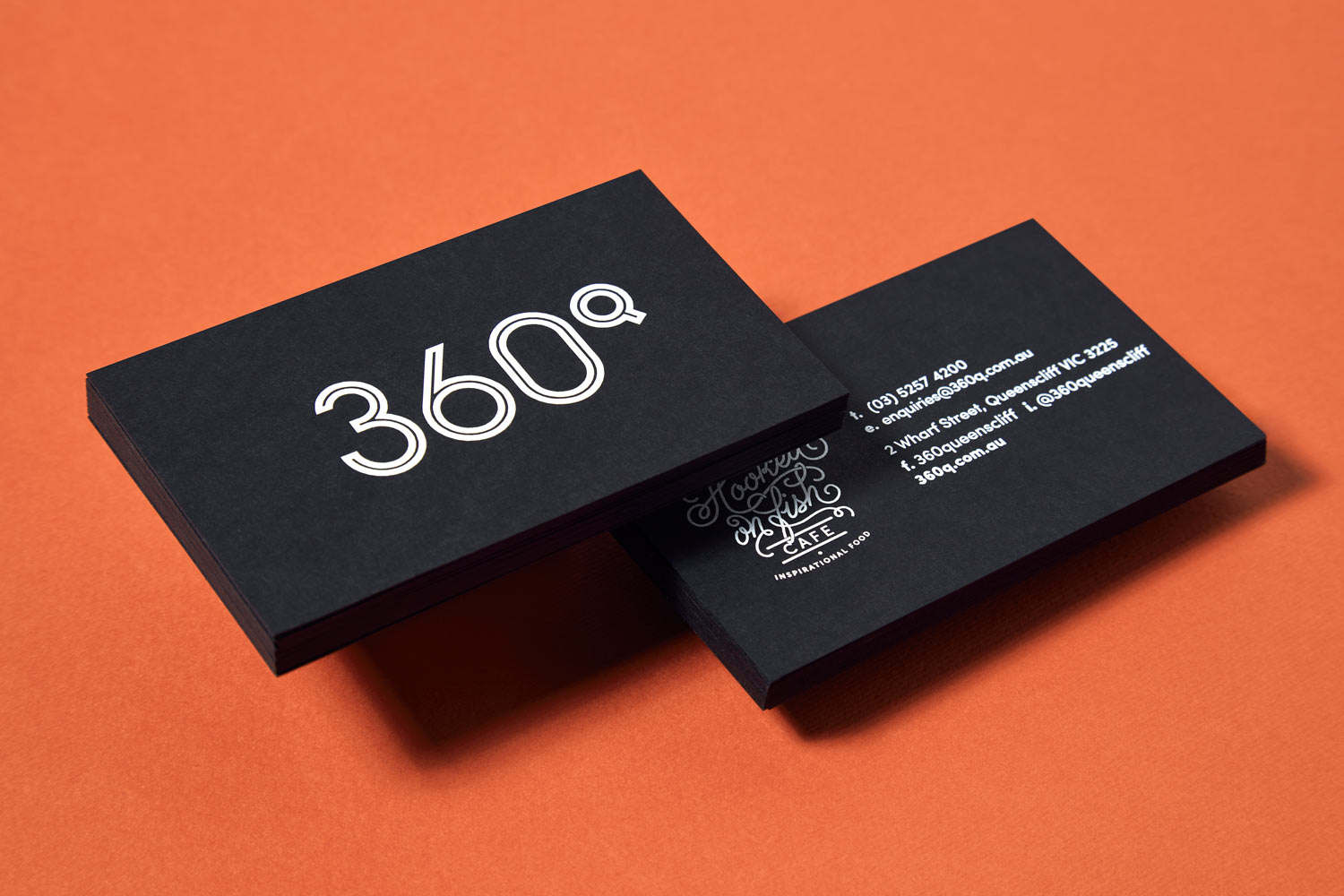 The concept has been further established with print advertising in newspapers and magazines, brochure designs, banners and restaurant signage. The design of the website continues the look and feel of the brand but introduces a caramel colour to compliment the use of black alongside the images. It is a responsive website that can be easily updated with current events via the what's on section.